Our favorite iPhone apps for painting, drawing, sketching, design and animation.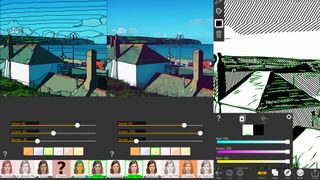 Imaengine Vector
Free + $2.99/£2.99/AU$4.99
First and foremost, some of the predefined filters are spectacular. Even the dullest of pics when fed through this app can end up looking like art. The settings can be tweaked, too, including detail levels, colors, and line thickness. If that's not enough, tap the Editor button and you end up in a full-fledged vector graphics editor.
The interface is a bit messy on iPhone, and the editing section might baffle. But even for the filters, it's worth the outlay, and for illustrators happy to tweak the app's output, it's a bargain.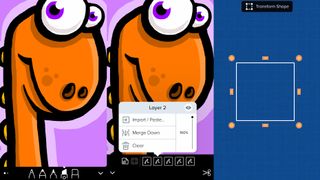 Linea Go
The base of your image can be a paper texture or a grid. Atop that you get five layers, offering great scope for complex compositions – or to isolate one component while drawing another.
When sketching, there's a pencil and a few pens, a flood fill that can also be used for creating arbitrary blocked-in areas, and Zip Shapes. That last feature recognizes rough shapes you draw, and tidies them if you keep your finger pressed down. They can then be rotated, moved, and scaled.
Although the end results look a bit digital, Linea Go is elegant and efficient, and iCloud cross-device sync makes it a smart choice for iOS-based sketching.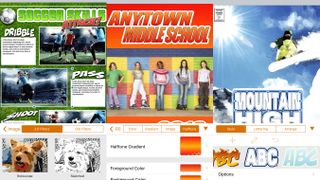 Comic Life 3
Much of this is down to the app's varied templates, which get you up and running in no time. You can quickly import pictures into frames, add speech bubbles and sound effects, and then export the lot to a variety of different formats.
Oddly, the one thing the app does badly is comic-style filters – you're better off using Prisma for that. But for making custom comics from doodles or photos of amazing days out, Comic Life 3 can't be beaten.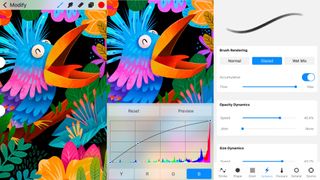 Procreate Pocket
The toolbar that runs along the top of the display provides fast access to brushes. At the left of the screen are two sliders, for adjusting brush size and opacity. If you find them distracting, a four-finger tap puts you in full-screen mode, leaving you alone with your miniature masterpiece.
It all feels fluid and sleek, but there's depth here too. A fantastic brush editor (including custom grain sources) unleashes all kinds of creativity, and the layers system provides scope for more advanced compositions. And when you get really good, you can share time-lapse recordings created automatically by Procreate Pocket, and await glory when a TV network comes calling.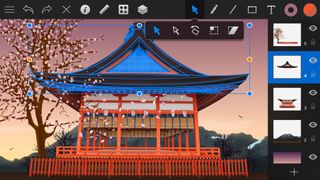 Graphic
The app, equally happy in portrait and landscape, is initially set up for vector-based sketching, with you scribbling freehand lines that can subsequently be tweaked and edited. Smartly, the app always lets you know what's going on under your finger, because Graphic shows that area elsewhere on the screen while you draw.
Delve deeper and you'll find a shape library, Bézier curves, a layers system and everything else you need to craft illustrations and logos on your iPhone. It can be a touch fiddly at times, but the powerful zoom and general friendliness, of what's a hugely powerful mobile app, help immeasurably.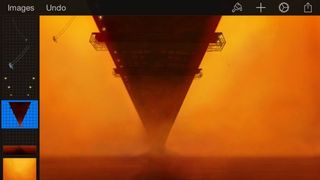 Pixelmator
It's packed full of tools and adjustment options, and works well whether you're into digital painting or creating multi-layered photographic masterpieces. On iPhone, Pixelmator's naturally a bit cramped compared to using the app on iPad, but at the price it remains an insanely great bargain.