Our favorite iPhone apps for having fun with your iPhone, whether stargazing, reading, watching TV or checking out Twitter.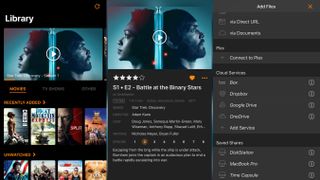 Infuse Pro 6
From a usability and interface standpoint, the app's a winner. Assuming your files are sensibly named, Infuse will helpfully organize them and download cover art. When watching, you can grab subtitles with a tap. Halfway through a movie after a commute? Infuse will sync progress to your Apple TV, so you can see the conclusion.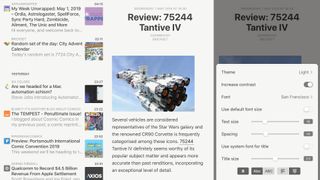 Reeder 4
When reading an article, you get plenty of options. There are light and dark modes, and you can adjust the typography and contrast – the latter being a good thing, given that the default setting isn't terribly readable.
Further handy features are a button that loads entire articles for feeds that initially just supply synopses, and Bionic Reading. The latter aims to encourage in-depth rather than skim-reading, through guiding the eyes via artificial fixation points. Surprisingly, it works. And overall, it adds to what – in its fourth incarnation – remains the best RSS reader on iPhone.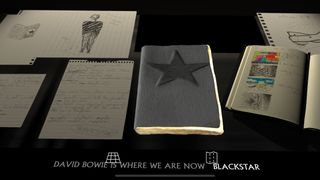 David Bowie is…
Although less directly immersive than Shepard Fairey – Damaged, it's arguably more accessible, simply due to Bowie's infusion into popular culture. And although there are limitations on the smaller screen – the slight awkwardness of a letterbox view; costumes looking a bit like videogame character clothing – this is a fascinating glimpse into one of pop music's most famous and influential artists.
Given the content lurking within, and its price tag being far less than a ticket to the original exhibition, it's a must-buy for fans and the merely curious alike.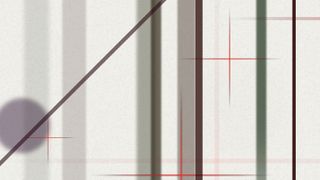 Bloom: 10 Worlds
You get 10 distinct playgrounds to experiment with. Their sounds are varied, as are their visual effects. Some slash lines horizontally and vertically across the screen, while others soak the canvas in watercolor curtains.
Whether you want to interact or just let 10 Worlds play itself (which it starts doing when left alone for a short while), this is an enchanting ambient audio experience that breathes new life into what was already an iOS classic.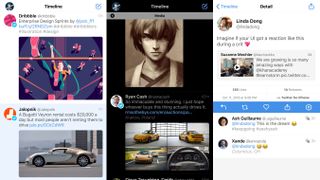 Tweetbot 5
This is especially apparent when exploring timelines: everything's in blissful reverse-chronological order; the Mentions tab isn't cluttered with like and retweet notifications; and you can swap out a toolbar tab for fast access to user-defined lists.
In other words, despite not having access to all of Twitter's toys, Tweetbot continues to offer the best iPhone Twitter experience for heavy users of the service – and anyone who prefers order over chaos.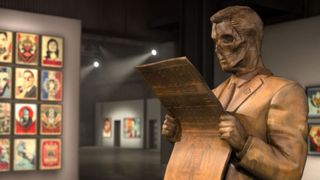 Shepard Fairey AR - Damaged
As a viewer, the AR bit of the app's name is important. This is no slideshow with written notes. Instead, the entire warehouse-sized show has been transformed into a virtual space you can explore with swipes and taps, or even by walking around yourself.
All the while, you can optionally take in Fairey's narration, giving you extra context behind the work in what's easily the best virtual art exhibit on the iPhone.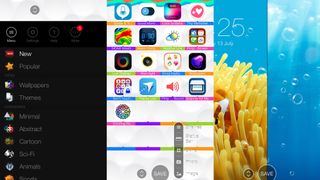 Pimp Your Screen
However, Pimp Your Screen goes further than its contemporaries in key ways. There's a Themes section, which pairs matching lock and Home screen wallpapers. There are also 'makers' for both screen types, which enable you to combine components in a creative manner.
In the Lock Screen Maker, you can define a background, and add text. Swiping the status bar or clock adds a background for that area alone; swipe below the clock and a (static) calendar appears.
The Home Screen Maker adds a slew of virtual shelves and icon 'skins' to the status bar and page backgrounds. The results can vary from beautiful to eye-punchingly taste-free. Probably best if you try to veer toward the former.