Our favorite iPhone apps for being productive with launchers, focus timers and to-do lists.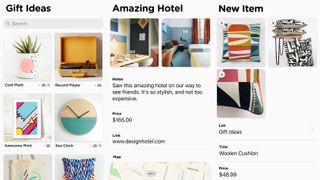 Magpie
Free + $2.99/£2.49/AU$4.49 per month
Magpie
reimagines notes and reminders for the visually inclined. The experience focuses on photographs rather than being words-first. Create new lists and items, and you're invited to take snaps or load existing ones. When browsing lists, your eyes are dazzled by the imagery rather than bogged down in text.
That said, Magpie doesn't eschew words entirely. You can add brief notes to any list item, and for the likes of gift lists, it's possible to add prices, links, and even locations. Once you've built up a bit of a collection, Magpie shines especially bright on iPhone, as you browse your items.
For a few bucks a month, there's plenty of value here if you want a creative spin on note-taking and lists – and one that's far more sleek and arresting than the closest equivalent Apple provides itself.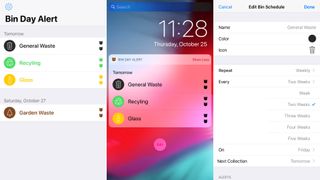 Bin Day Alert
Bin Day Alert
does what you'd expect from its name – alerts you when it's bin day. But although this is every inch a focused app, it also has the flexibility to cater for any refuse system, wherever you happen to live (and however complex the collection cycles are).
So rather than limiting you to a basic schedule, Bin Day Alert invites you to define each type of trash you deal with, give it a color and an icon, and outline when collections occur. For example, if your recycling is picked up every three weeks on a Wednesday, the app has you covered.
Beyond that, you set alerts. Handily, you're not limited to one – so if you casually dismiss one the evening before, you can get a further reminder on the day itself to put a bin out.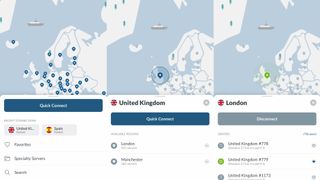 NordVPN
NordVPN
is a VPN app for iPhone. It encrypts your internet traffic, making it effectively impossible for anyone else to decipher. The company doesn't keep logs of activity, and because you can use servers in any country, the app lets you circumvent many geographic blockers.
That might all sound a bit nefarious, but there are many reasons why a VPN can be handy, including enhancing safety when using public Wi-Fi, and getting at media subscriptions when on holiday.
What sets NordVPN apart from much of the competition is a combination of reliability, performance, and usability. Setting things up is a cinch, and although speeds are slower than on vanilla Wi-Fi, you won't feel the hit.
Once you've downloaded the app, do, though, subscribe via the
NordVPN website
, because the regular offers are significantly cheaper than signing up in-app.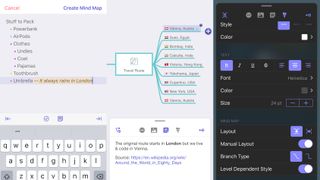 MindNode 6
Free + $14.99/£14.99/AU$22.99
MindNode 6
is a desktop-grade mind-mapping tool for iPhone.
Creating complex diagrams perhaps isn't best suited to a small handheld device, but MindNode speeds things along with Quick Entry. With this feature, you create a bullet-point list, tap a button, and the app instantly transforms your thoughts into a mind map.
After that, the sky's the limit. You can snap nodes and branches into position or go free-form, and add labels, stickers, and images for more context. If everything gets a bit complicated, you can hide connections, and/or focus on one part of your map.
Full iCloud support lets you start on your iPhone and pick up elsewhere; but from any device, you can export to a range of formats. Top stuff, then, when you need to get ideas out of your head, and explore them in a logical, visual, useful manner.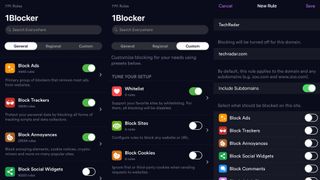 1Blocker X
1Blocker X
is a robust, powerful, and user-friendly app for improving the web browsing experience on your phone – mostly by blocking things. Once 1Blocker X is approved in Settings > Safari > Content Blockers, it's a cinch to block ads, trackers, and other annoyances, such as comments and social media widgets.
There's nuance in the app's settings, too. You can whitelist favorite sites, stating specifically what things (if any) should be blocked on them, and even write your own rules to hide specific CSS elements.
If that all sounds complex, don't be concerned. At its core, 1Blocker X is simply a case of flicking some switches. Importantly, this paid indie app cares about privacy, too, and so you can be assured it's doing nothing nefarious while making the internet on your iPhone a better and safer place.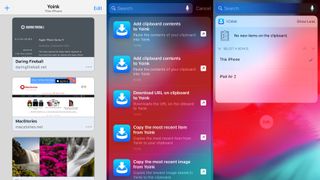 Yoink
Yoink
can be thought of as a super-charged version of the clipboard. It's used to stash all kinds of things for later – text snippets, URLs, images, and even documents and emails. Items added to Yoink can be renamed, formed into groups called 'stacks', and previewed.
Files integration means you can get at everything you've stored in the app without actually going into Yoink itself. Siri Shortcuts support also means you can stash your clipboard's contents without first activating the app.
Cross-device capabilities round out a great app – iCloud sync allows you to get at Yoink content saved on any of your devices. And so although this is probably not an app you'll use every day, it's a massive time-saver when you need to collate files from disparate sources on mobile.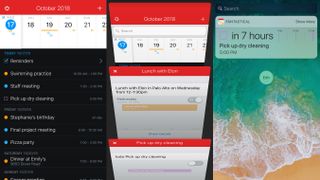 Fantastical 2
Fantastical 2
acts as a replacement for the iOS Calendar app. You might question the logic in buying something like this, but Fantastical 2 quickly pays for itself by making you more efficient.
This is apparent the second you check out the main view. Rather than having to laboriously tap each day to see its events, Fantastical 2 provides a scrollable feed, making it a cinch to see how your schedule looks into the future – and to quickly browse the past.
Reminders are integrated, too, and event input includes a powerful natural-language parser. As you tap in the likes of 'TechRadar lunch at 3pm on Friday', a live preview builds. And none of the data you add is locked in – Fantastical 2 works with your existing iCloud account, Google Calendar, or Exchange.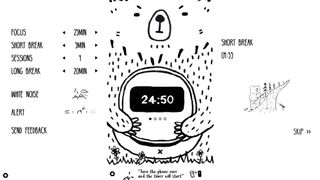 BFT - Bear Focus Timer
BFT - Bear Focus Timer
is yet another app designed to make you use your iPhone less and concentrate more, but if you need a sense of focus and are easily distracted by your iPhone, it's one of the best of its kind.
First, it features a friendly bear, and who doesn't like bears? Secondly, the app's Pomodoro-style timers are adjustable, so you can fine-tune lengths for work, short breaks, session counts, and long breaks (recommended after several work/short break sessions).
The app's interface is the real star though, inviting you to turn your device upside-down to get the timer going. Pick up your phone and the timer stops, while the previously friendly bear scowls. It's amusing and chastising in equal measure, making you smile, flip your phone back, and listen to the app's helpful hubbub-drowning noise loops.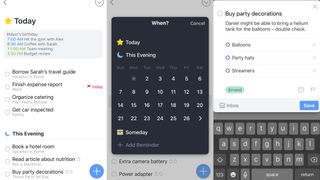 Things 3
Things 3
is a task manager that wants to help you get more done. The interface is sleek and the workflow is smart, helping you collect thoughts and plan your time efficiently.
The app's core is to-dos, but it allows you to add context, such as the time, date or location that you plan to carry the task out. Things 3 then populates a Today view with the day's tasks (cleverly grouping things you do at home under a This Evening heading), and puts later tasks in an Upcoming list.
The finer points of the app's design and interactions make it a joy to use. Animations are subtle, but colors are bold. Clever details are dotted about, like the ability to position a new entry by dragging the to-do button to a list.
Things 3 isn't cheap – especially if you also buy it on iPad and Mac – but the potential time savings make it good value.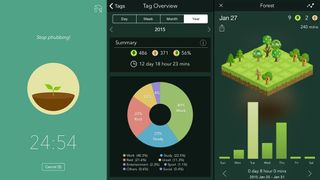 Forest
The idea behind
Forest
is to get you to leave your iPhone alone. It does this by having you plant a tiny sapling and set a timer. If you succeed in not using your iPhone until the timer's done, you get to plant what's now a little tree in a virtual forest. If you succumb to temptation, Forest mercilessly kills your tree, leaving a barren little twig.
Amusingly, if you try to trick the app by switching away, it'll immediately send a terse reminder to have you switch right back. But despite this somewhat gruff element, Forest ranks among the best gamified focus aids.
Over time, it's rewarding to see your forest grow, unlock new trees, and delve into detailed statistics. Also, using coins earned in-app, you can buy real trees for communities that need them. And all because you avoided Facebook for a few hours.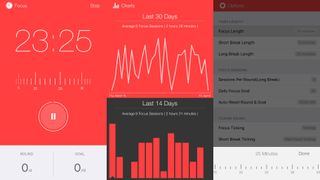 Focus Keeper
Focus and burnout are two commonplace issues for people in work. Too often, you can become distracted from tasks; but also there's the risk of working long hours without a break, leading to fatigue.
Focus Keeper
aims to deal with both.
The timer is loosely based around the Pomodoro Technique (a time management method), and recommends splitting your time between 25-minute work sprints and five-minute breaks. After four sessions, you take a longer break of about half an hour.
The app is clutter-free, and easy to use. The timer combines a minimal iOS-like design aesthetic with hints of a real-world timer's dial. You can delve into statistics, adjust work/break lengths, and choose alternate alarm and 'ticking' noises. Most importantly, however much this is all about psychology, it does work. Need convincing? Try the
free version
first.